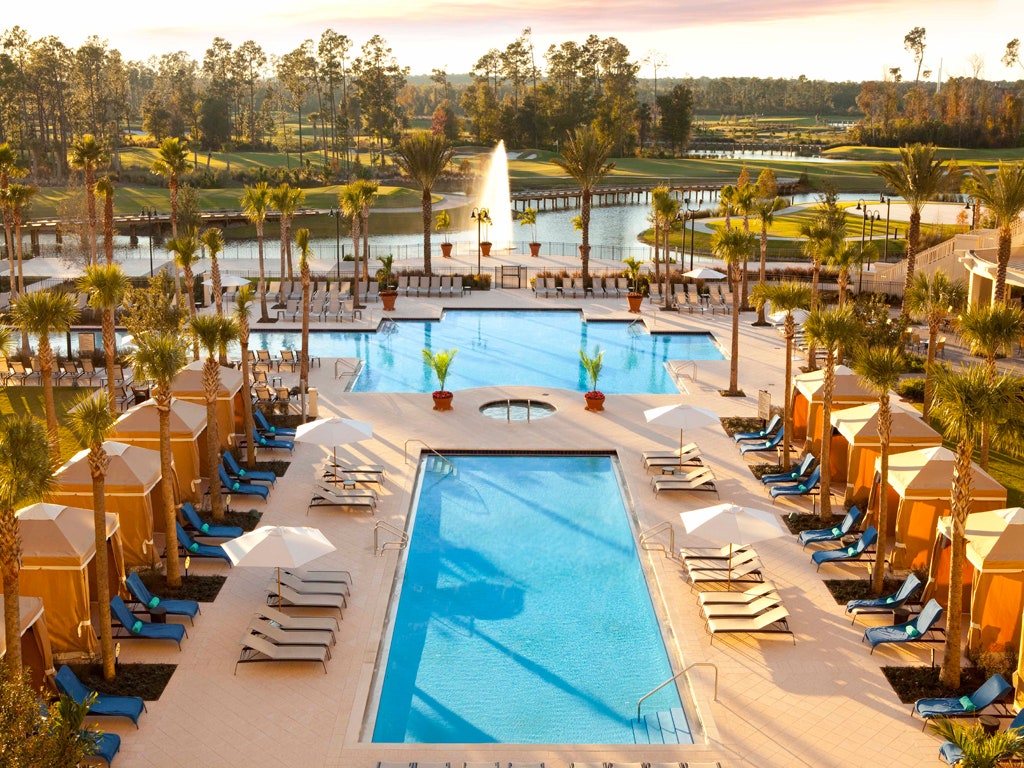 One of the important items to consider while planning your vacation trip to Orlando, is where to stay. For your peace of mind, this should not be a problem, since there are thousands of options to choose.
There are plenty of hotels to select at different price ranges. You can find luxury hotels to economics ones. But all of them will give you the standard of quality needed to have a comfortable and pleasant stay. Many of them also have swimming pool (although you will not have much time to take advantage of it!!).
Also there are vans which offer transportation services from hotel to different main location such as Disney Parks. As any other tourist area, Orlando also have a lot of condos and apartment to rent which give you another option if you are a big family or you prefer more independence.
In addition, you can decide to stay at Disney World Resorts (which is like another city inside Disney), which will also offer a wide range of hotels divided in groups: Value, Moderate and Deluxe resort & Villas.
All of the resorts in Disney World are excellent and offer quality, comfort, services and obviously the magic guaranteed all the time!
As you can see, before traveling you have to plan your vacation based on your preferences and budget and also consider the time of the year since you may find special offers on specific weeks! It is important you know all the benefits you may enjoy when you stay at any Resort in Disney World. First of all you will have the magic and fantasy of Disney at any time. All the hotels inside the Disney World Property, are excellent in staff service, cleanliness, quality and comfort. Even the more economic ones, are excellent hotels which provide everything you need to enjoy your trip. All of them have swimming pools, and all the buildings are decorated and acclimated based on a movie o character of Disney. Then, you will have included the transportation from Orlando Airport to the hotel, in order to start living the magic experience from the very beginning. Once you are settled down in the hotel, and start visiting the parks, you will have these tremendous advantages:
Transportation from hotel to Parks, and within the parks, and all the different locations inside Disney (monorail, ferry, train)
Extended hours to keep enjoying the different attractions (you would need to check the extended hours for the dates you are going, some days are in the morning, some other days are in the afternoon)
Package delivery service: whatever you buy at any shop inside the parks, you can ask to deliver them directly to your room
If you are renting a car, you will have free parking at any Park.
you will have special dining plan offers which really will attract you and will make you forget about that while you are there
Fastpass is only available for certain attractions. This provides the possibility to ask for Fastpass and you will be notified the time range you should go back to the attraction avoiding long lines to enter.
If you are traveling with kids, it would be a good option not only for enjoying every single minute but also if they want/need to rest, you can easily and rapidly be in the room.